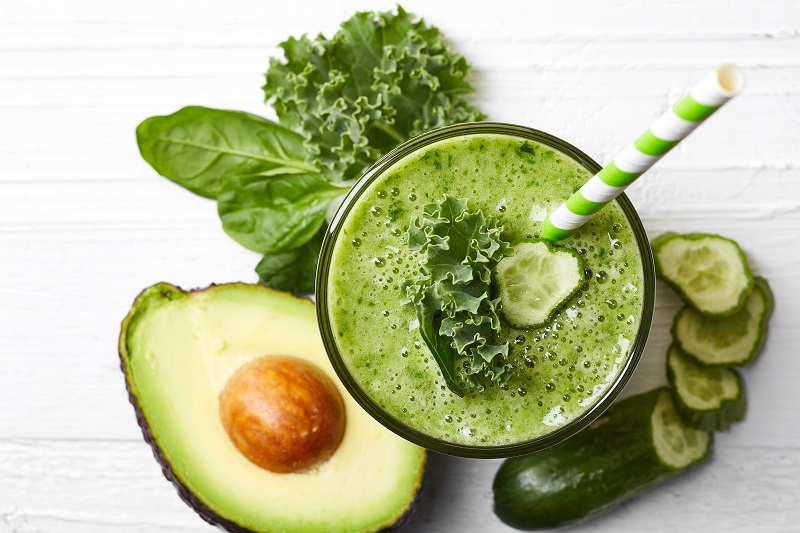 Why are you making green drink smoothies? Is it to..
Improve cardiovascular health?
Support your DNA and fight cancer?
Relieve symptoms of constipation or hemorrhoids?
Improve skin texture and anti-aging benefits?
If you have answered even one yes to the above questions then adding an avocado to your morning green drink would be of great benefit.
An avocado is both a fruit and a vegetable. It also has health benefits as a nut. It's biochemical profile provides...
Protein to replace meat or cheese
Can be used as a spread to replace dairy butter
High levels of potassium, which helps regulate heart rhythm
Monosaturated fats of oleic and linoleic acids to support healthy cholesterol levels
Essential minerals such as iron, copper, magnesium to help repair red blood cells, thus preventing nutritional anemia
They are low in sodium and cholesterol free
For smooth healthy skin avocados have vitamins A and E
Great source of B vitamins B5 pantothenic, B6 pyrodoxine and folate for neurological function.
Natural laxative relieving constipation, and a great remedy for colitis, ulcers, and other bowel disorders
Join me Thursday November 5th at 5 pm to 6 pm PST for a FREE webinar about how to make the best Green Drinks for your health. You will learn more information about what fruits, veggies, and liquids to use, and those to avoid.
Best in Health,
Dr. Michele