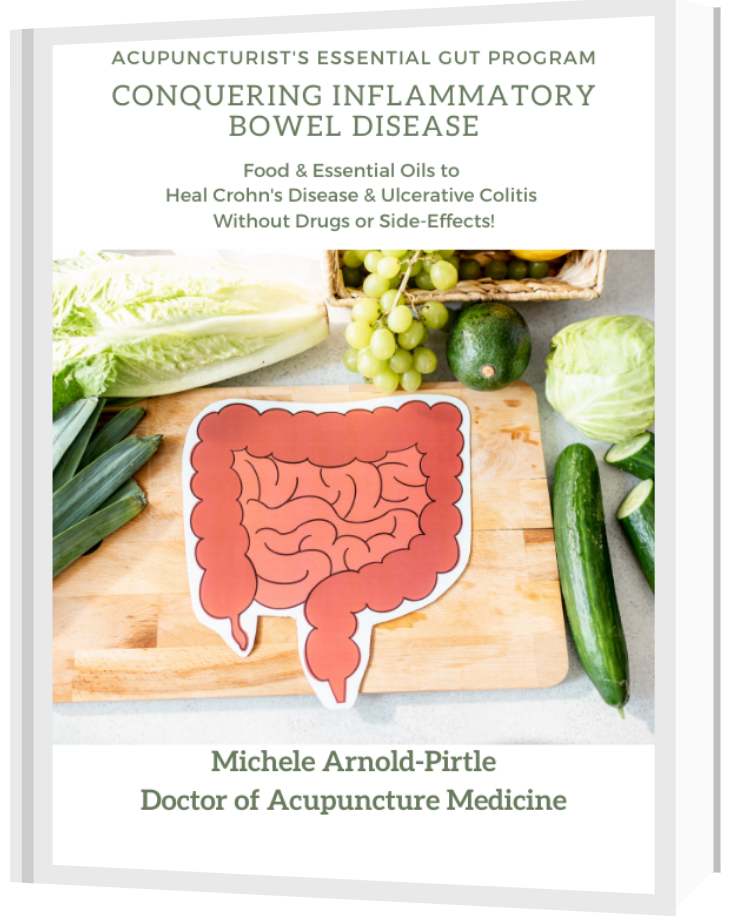 Hey,
I am happy to share with you that my eBook is now available. If you or someone you know suffers from stomach or abdominal pain with diarrhea, and cramping, and you want relief then check out my new book.
Conquering Inflammatory Bowel Disease (IBD), An Acupuncturist's Essential Gut Program using food therapy and essential oils to heal Crohn's disease and ulcerative colitis without drugs or side-effects.
You can get your copy HERE!
If you need more support, details, and ability to get real time answers to your questions you will like the 10-week course.