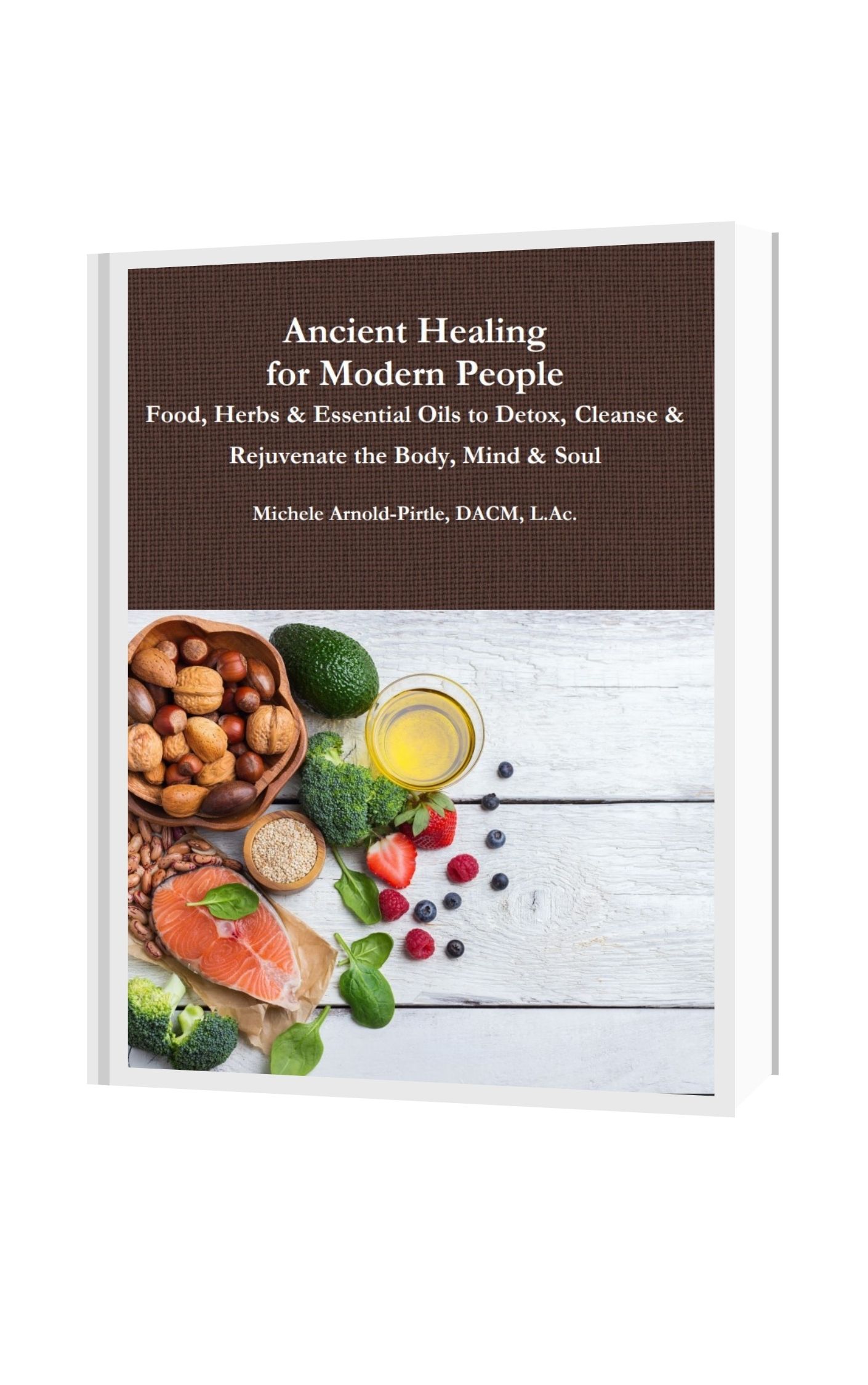 Discover the Best Healing Foods & Essential Oil Protocols to Heal Your Gut and Stop Your Pain
Based on Dr. Michele Arnold-Pirtle's Book, "Ancient Healing for Modern People, Food, Herbs & Essential Oils", this program will guide you in finally conquering inflammatory bowel disease.
It can be so frustrating when some advice, or even research suggests eating foods like mint, coconut oil, turmeric, and high fiber foods that can help one person, but you find it makes your symptoms worse! Following the foundational diet with additions and subtractions per your 5-element pattern type will help you achieve the best results without aggravations.  
A Great Foundation
Acupuncture Medicine is also known as Traditional Chinese Medicine (TCM). It has been practiced for thousands of years, thus there is a lot of experience from clinical trial and error. The effects on the human body for enhancing health or treating illness have been observed testing a myriad of different herbs, spices, and foods over time for many people.
The goal is to enhance one's health and vitality. As opposed to Western medicine, the foundation of this approach is to support the body's natural self-healing mechanisms and abilities. 
Dietary principles are based on a core foundation that is balanced. Most people do well on the Chinse Medicine foundational diet. Since each person has different needs, for optimal results you can easily tailor your diet with addition and subtraction of foods for your unique situation.
Are you ready to be free from...
Persistent diarrhea
Abdominal Pain
Abdominal cramping
Fatigue and weight loss
Possible mucus or pus in stoll
Possible blood in stool or rectal bleeding
Avoid complications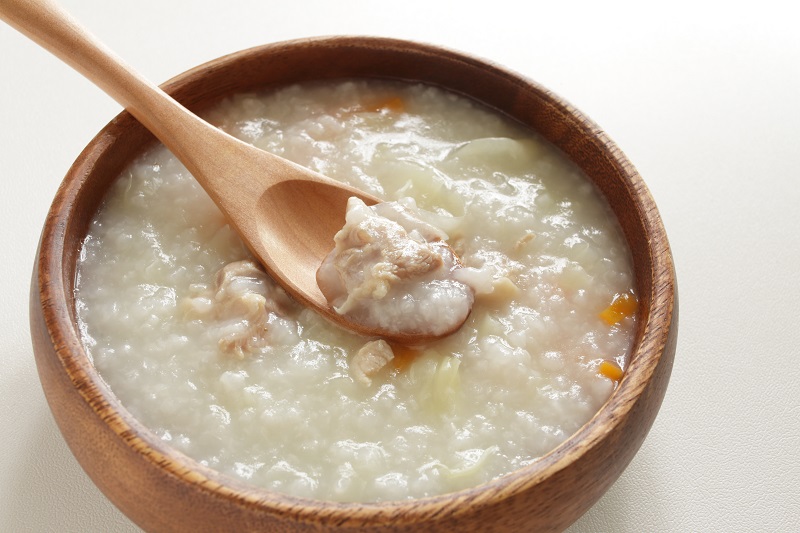 Rice congee or porridge is one of the most healing and easiest to digest foods. Discover it's healing power.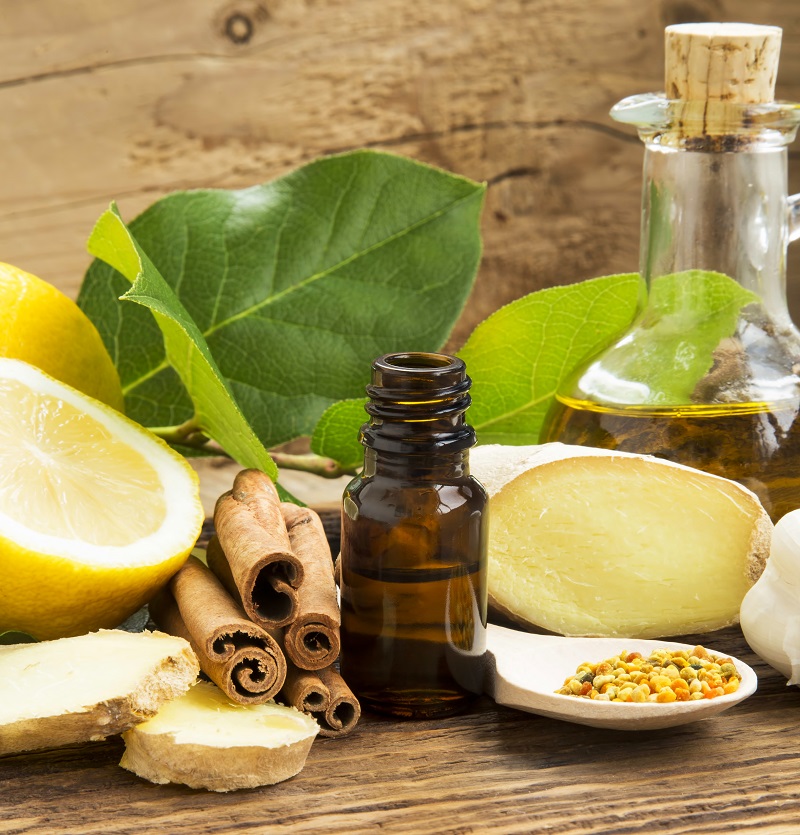 Discover the power of essential oils of herbs and spices. You will learn which ones to use, and how to use them for daily routines for better digestive health.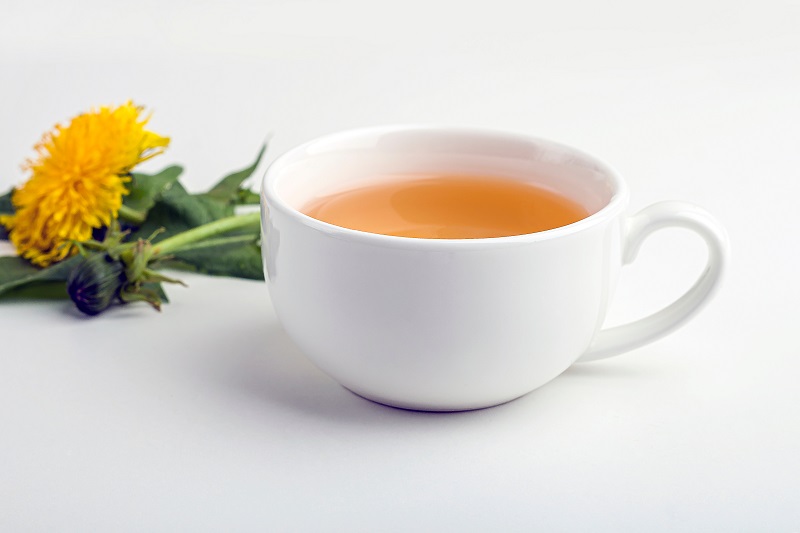 Teas and smoothies are quick and effective ways to use food as medicine. Fiber can be an issue for IBD or IBS. You will learn recipes to combine the right types of fiber and food combinations that will calm your diarrhea, ease pain, and avoid aggravations.
We cannot of course predict all idiosyncrasies. That is why keeping a food journal is so important. Everyone is different, and two people with the same Western Medicine GI diagnosis do not necessarily have the same 5-element pattern. Some foods that may help one person may aggravate another. 
Curriculum
Will include printable pdfs, videos, short easy questionnaire, and support. The curriculum will be updated over the course of 8 weeks so you can apply what you learn without overwhelm.
Daily Menu for Stages of Illness
Inflammatory bowel disease can be in different stages of illness. This program will take you from severe, moderate, mild and finally to remission. Following this program can help you live your life free from pain, diarrhea, and other health complications long-term.
Follow the daily food menu and essential oil routines given in four stages.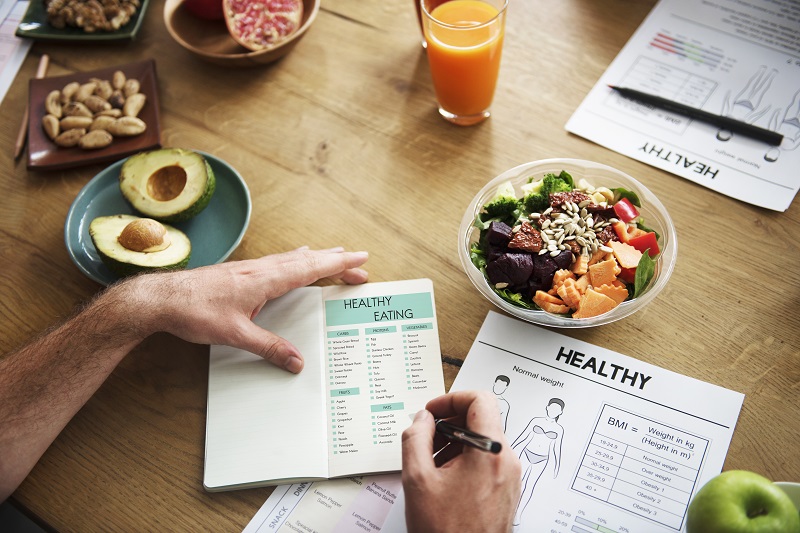 Other courses to help you feel better now
Dr. Michele Arnold provides other online courses to help you on your journey to healing and feeling your best. Using energy medicine of essential oils and tuning forks along with food therapy will address your physical, mentally, and spiritual levels.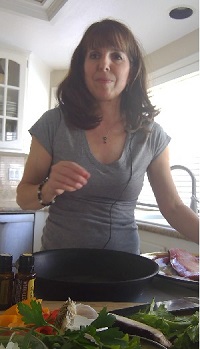 Michele Arnold Pirtle
As a doctor of Acupuncture Medicine for over 20 years, I am happy to share my experience, and research with you.
The CDC reports that In 2015, an estimated 1.3% of US adults (3 million) reported being diagnosed with IBD (either Crohn's disease or ulcerative colitis).1 This was a large increase from 1999 (0.9% or 2 million adults).
As an acupuncturist I have helped so many people find balance, and achieve remission through dietary plans per their constitutional patterns.
Many people seek my care for pain relief, and are surprised that my specialty is digestive health.
I have found that combining the use of essential oils enhances results.
I am proud to offer you this program as a way for you to have every thing you need to know all in one place. You can learn about essential oils, and food healing methods that are easy to apply. I have made sure that you can find most foods in your local grocery market, and in your pantry.
Food should taste good, be easy to digest, and well-absorbed. My goal is for you to improve all of your necessary bodily functions so that you can eat, pee, poop, and sleep without difficulty.
To Your Health and Healing,
Dr. Michele Arnold Pirtle
Michele Arnold Pirtle is a doctor of Acupuncture and Chinese Medicine (D.A.C.M.), California Licensed Acupuncturist (L.Ac.), and is a board certified diplomate in Acupuncture and Chinese Herbal Medicine from NCCAOM, and has earned a Bachelor's degree in Biology.